Menus & Specialty Services
Tinder Box Menu Selections
Cigars
AJ Fernandez
Alec Bradley
Ashton
Brick House
H Upmann
Montecristo
Romeo & Julieta
Henry Clay
Gilspert Intenso
La Boheme
La Aroma De Cuba
San Cristobal
Carrillo
Cattle Baron
Cordoba & Morales
Acid
Kentucky Fire Cured
Natural
Indian
Macanudo
Debonaire
Partagas
CAO
La Gloria de Cuba
Cohiba
Punch
Gurkha
JC Newman
Fuente
Leaf by Oscar
LFD
Flor de Selva
My Father's
Nat Sherman
Oliva
Nub
Padron
Rocky Patel
Sosa
Southern Draw
Djarum
Cigar Lockers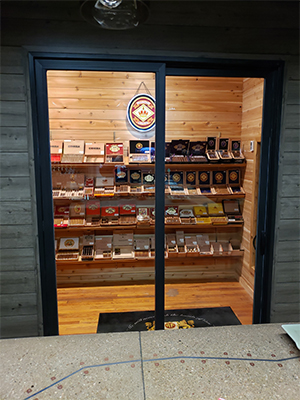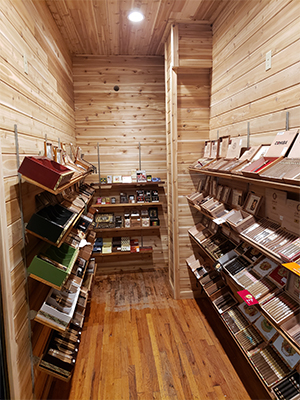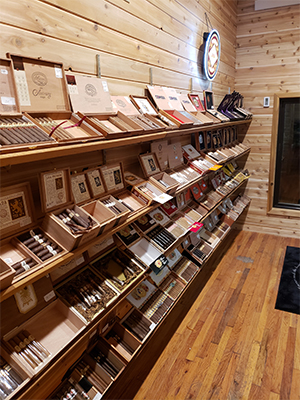 Our "humidor lockers" are temperature and humidity controlled and are available for lease.
Lease term is January 1st to December 31st.
The cost is $500 for one year (plus tax). Benefits to the humidor locker owner include:
Personalized cedar locker to store cigars on Premise.
Lockers monitored regularly to ensure optimal humidity.
Invitations to quarterly cigar dinners. The Dinners are included in your lease. $150 per couple value. (Non-transferable)
Private space (Havana Room/Underground 420) no rental fee.
Quarter drink card included. One punch for beer and 2 punches for wine.
A 10% discount on all box purchases.
A cigar gift per quarter.
Cocktail & Spirits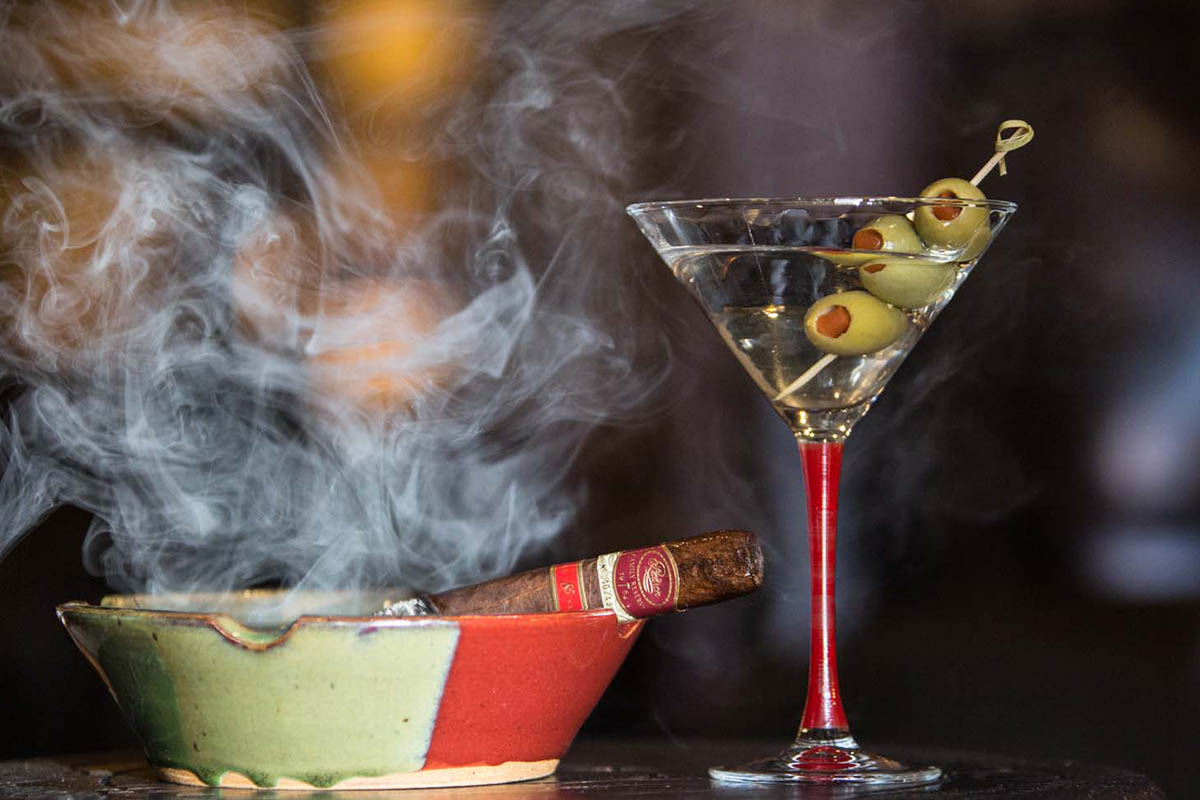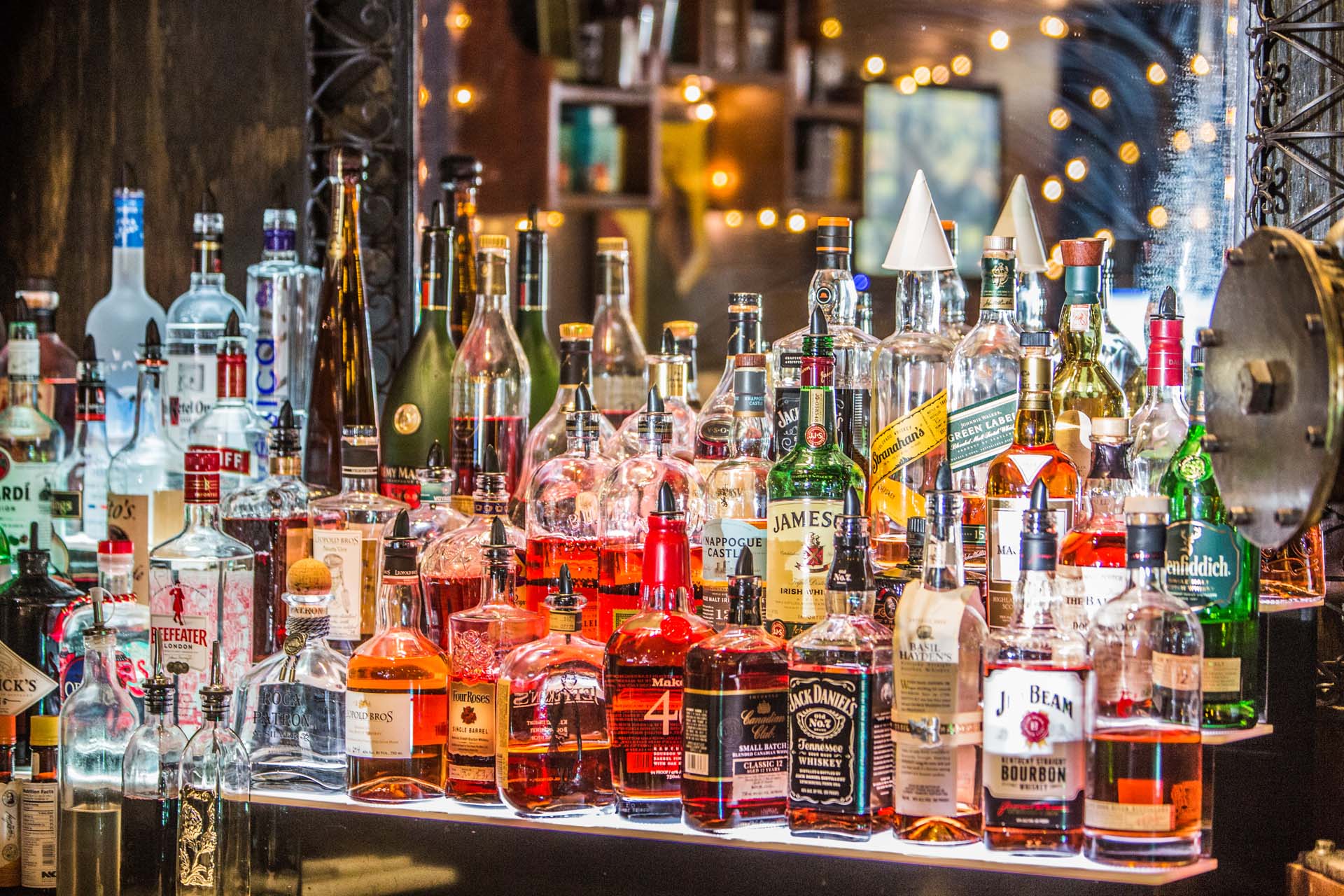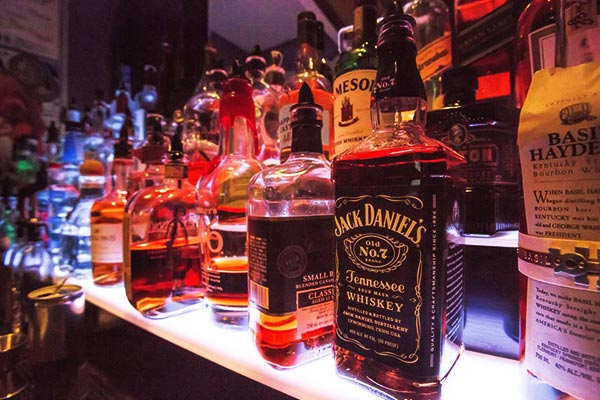 RUM
Bacardi
Captain Morgan
Don Q Rum Grand Anejo
Gosling Black Seal
Ron Matusalem 23 year
Ron Zacapa 23 Year
Zaya
Bourbon/Whiskey
Basil Hayden
Bulleit Bourbon
Bulleit Rye
Canadian Club 12 Year
Crown Royal XO
Crown Royal
Fireball
Four Roses Single Barrel
Jack Daniels Sinatra
Jack Daniels
Jameson
Jefferson Ocean
Jefferson's Small Batch
Jim Beam
Knappague Irish 12 Year
Leopold Brothers
Makers Mark 46
Pendelton
Sexton Irish Whiskey
Stranahan's
Scotch
Balvenie 12 Year
Dalmore Cigar Malt
Glenfiddich 12 Year
Highland Park 18 Year
Johnnie Walker Green
Lagavulin 16 Year
McCallan 12 year
Tequila
Don Julio 1942
Gran Centenario Anejo
Ilegal Mezcal Anejo
Padron Anejo
Padron Reposado
Padron Silver
Penasco Anejo
Cognac
Courvoisier 21 Year
Hennessy VSOP
Hennessy XO
Remy Martin VSOP
Remy Martin XO
Vodka
Grey Goose
Ketel One
Smirnoff
Titos
Vesica
Gin
Beefeater
Hendrick's
Ophir Spiced Gin
Tangueray #10
Liqueurs
Absinthe
Bailey's
Cinabon Cinnamon
Cointreau
Disaronna Amaretto
Drambuie
Frangelico
Grand Marnier
Jagermeister
Kahlua
Mixed Drinks
Amaretto Sour
Black Russian
Bloody Mary
Cosmopolitan
House Martini
Irish Coffee
Manhattan
Margarhita
Martinez
Mojito
Moscow Mule
Old Fashioned
Premium Martini
Sidecar
Sweet Caroline
Whiskey Sour
White Russian
Wine
WINE BY THE BOTTLE

CHARDONNAY
Cigar Box Chardonnay
Sean Minor 4 Bears
Rombauer .375 ½ bottle
Conundrum White Blend
SAUVIGNON BLANC
Mud House
PINOT GRIGIO
IL Donato
RIESLING
Gustav Schmitt
MOSCATO
Banrock Station
RED
Copper & Thief Re Blend (Bottle Only)
Conundrum Red Blend
Stave and Steel Cabernet Bourbon Barrel Aged
Sean Minor Pinot Noir
Sean Minor Cabernet Sauvignon
Grayson Merlot
Cigar Box Cabernet Sauvignon
Aviary Cabernet
Tranzind Red Blend
ZINFENDAFEL
Manifesto Zinfendafel
MALBEC
Cigar Box Malbec
WINE BY THE GLASS

CHARDONNAY
Cigar Box (House Chardonnay)
Sean Minor 4 Bears
Conundrum White Blend
Alias Chardonnay
SAUVIGNON BLANC
Mud House
PINOT GRIGIO
IL Donato
RIESLING
Gustav Schmitt
MOSCATO
Banrock Station
ROSE
Stella Rosa Babies Rosso
Sangria (House made)
RED
Cigar Box Cabernet Sauvignon
Aviary Cabernet Sauvignon
Stave &Steel Cabernet Sauvignon
Grayson Merlot
Sean Minor Pinot Noir
Cigar Box Malbec
Manifesto Zinfandel
Tranzind Red Blend
Conundrum Red Blend
Graham's Tawney Port, 20-year Aged
Graham's Six Grapes Reserve Porto
Tap Beer
IMPORTS AND CRAFT BEER
Crow Peak Pile of Dirt
Black Butte Porter
Knuckle Head Red
Empyrean Burning Skye ~Scottish Ale
Stone IPA
Lost Cabin
Stella Artois
Two Hearted Ale
Guinness
O'Dells 90 Shilling Pale Ale
Hofbrau Oktoberfest
Soft Drinks, Tea & Coffee
SOFT DRINKS
Coke, Diet Coke, Mellow Yellow, Sprite, Ginger Ale & Dr Pepper
Soda Water
Cranberry Juice
Lemonade
COFFEE & JUICE
Coffee (Nicaragua Cigar Blend)
Cuban Coffee (Roasted by Fuente)
Tomato Juice
Orange Juice
Red Bull
Light Snacks
COLD
Cheese Board served with Crackers
Pita Chips with Cheese Dip
Pita Chips with Hummus
HOT
12" Pretzel with Cheese and Marinara
Egg Rolls
Lintz Brother Pizza
Peperoni
Chicken, Bacon Pesto